Cornhole For A Cause-
August 26, 2023
Dutchman's Landing, Catskill
Thank you to everyone who came out on Saturday August 26th to enjoy In Flight, Inc.'s Cornhole for a Cause presented by MVP Health Care  at Dutchman's Landing Park! Because of the communities amazing support, we were able to raise substantial funds to benefit In Flight, Inc.'s multiple programs that empower individuals with intellectual and developmental disabilities (IDD).
Over 200 community members enjoyed the two tournaments as spectators and indulged in the multiple vendors present. We are overwhelmed by the support from the community towards In Flight's innovative programs to foster independence, enhance skills, promote social integration, and provide a nurturing environment for personal growth for those with IDD.
Thank you all for coming out and enjoying a wonderful day of tournaments, vendors, and energizing entertainment.
Blind Draw Tournament
18 teams participated in the event's Blind Draw Cornhole Tournament! Sponsored by KeyBank, Marshall & Sterling, and Sawyer Motors, we saw over 34 competitive games being played throughout the afternoon. By beating six other teams, the first place winners were Robert H. and Caden A.! Following in  second place, John C. and Peter M., and third place winners were Marcie S. and Matt M.
Congratulations all!
Mixer Tournament
The Mixer Tournament, won by Dustin P. and Kyler S., was created to encourage inclusion and sharing the love of the game between people with IDD supported by In Flight with their fellow community members. This tournament was sponsored by Dutchess County THINKdifferently, Furniture Plus, Greylock Federal Credit Union, Hudson Valley Credit Union, Main Care Energy, Price Chopper, The Fortnightly Club of Catskill, UHY, and Ulster Savings Bank.
Dustin who receives services through In Flight, had been practicing as often as possible since he placed second in last year's Mixer Tournament. With his continuous determination and positive attitude, he held his own and was able to take home the medal alongside Kyler.
This year's Mixer Tournament also featured modified rules of play. This is in accordance with the American Cornhole Association's latest partnership with the Special Olympics of North America - making the sport of cornhole accessible to all including those with physical and mental disabilities.
Energizing Entertainment
Guilty Pleasure, a group of local Columbia-Greene County musicians that focus on rock, dance, country, and pop, provided stunning live entertainment. Jackie the Magician, from Bee Bee & Friends Magical Events, provided wonderful entertainment to all with her balloons, magic, and puppetry. The event also hosted a Challenge the Champion contest, a silent auction, and two raffles including 50/50.
See You Next Year!
If you are interested in participating in next year's Cornhole for a Cause planned for September, please contact Jill Rodriquez at (845) 835-6294x190 or [email protected].
Thank You To Our 2023 Cornhole For A Cause Sponsors
Dutchess County ThinkDIFFERENTLY
Fortnightly Club of Catskill
Furniture Plus
Greylock Federal Credit Union
Hudson Valley Federal Credit Union
Price Chopper & Market 32
Main Care
Ulster Savings Bank
UHY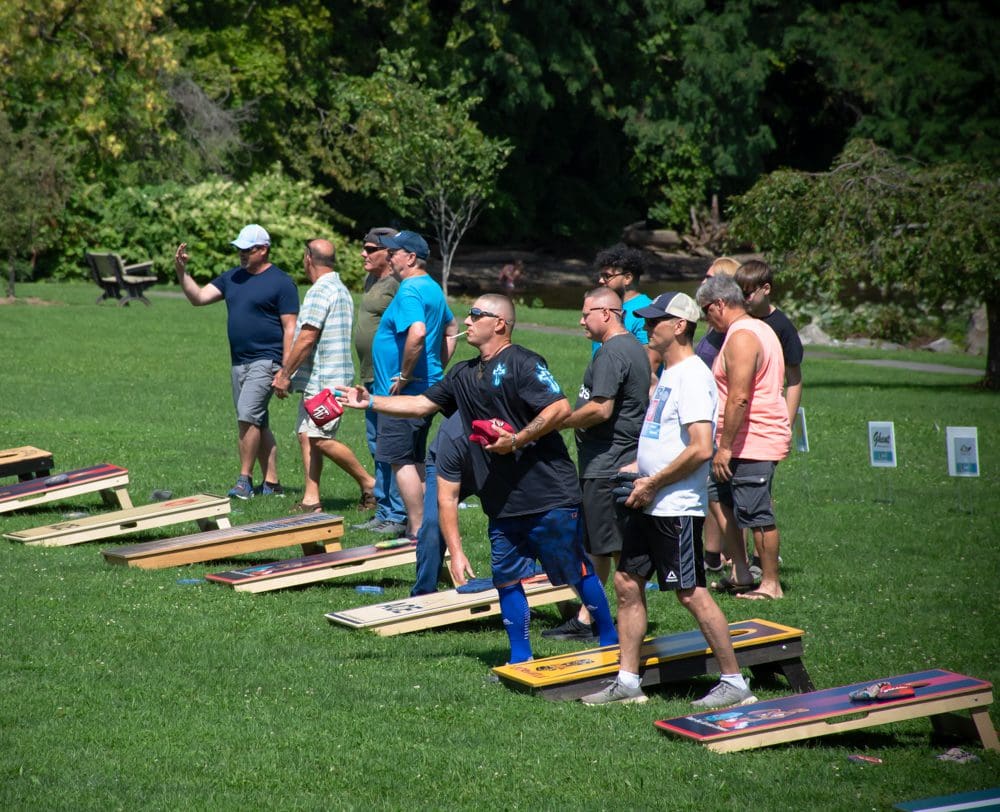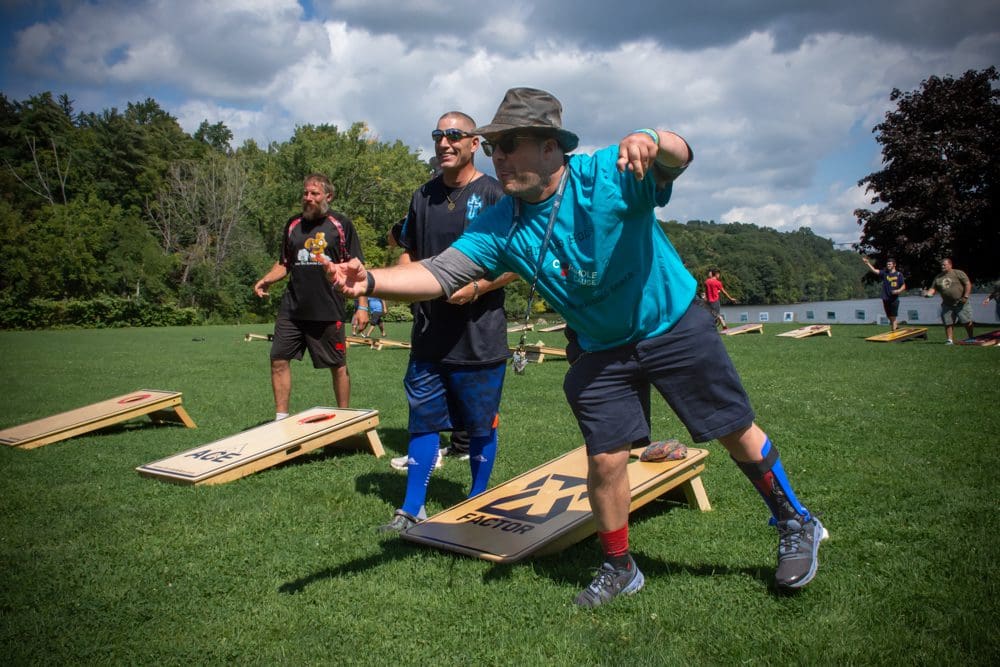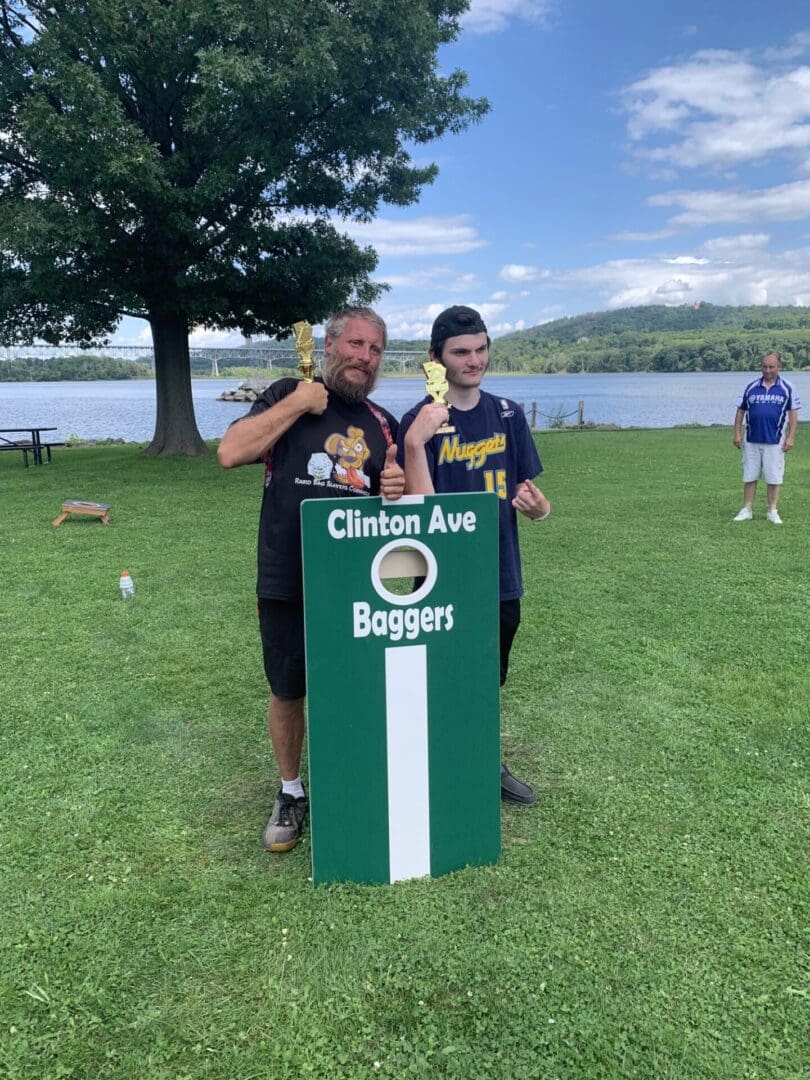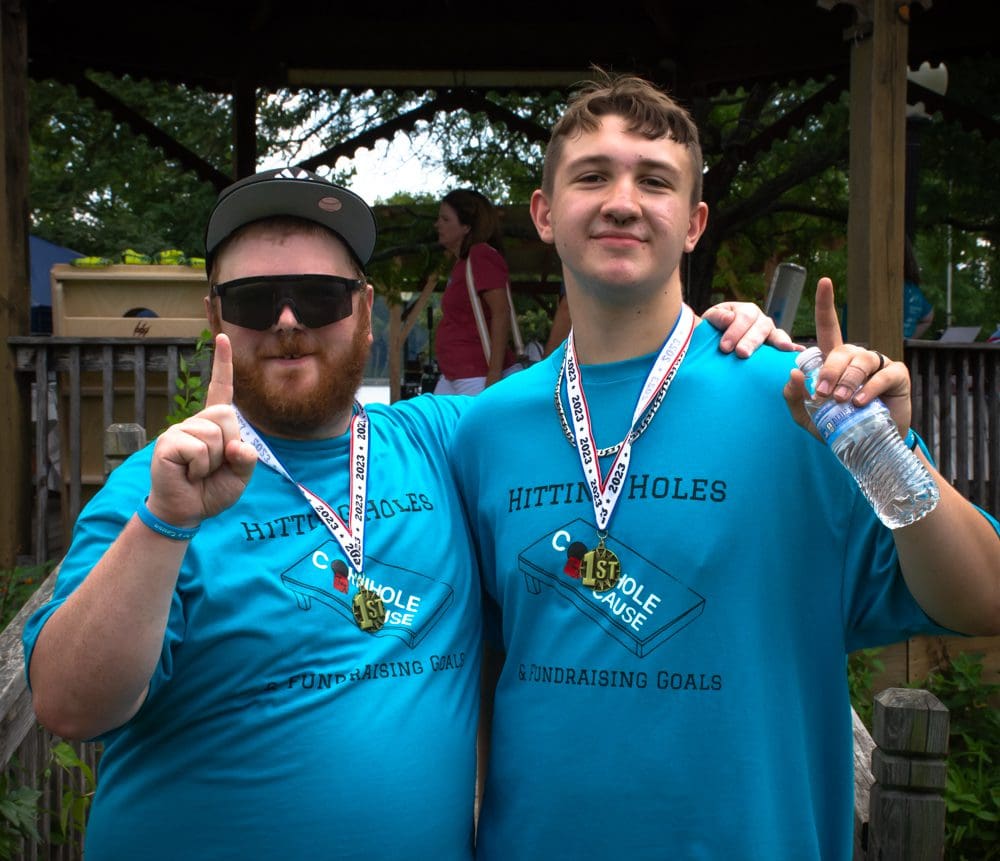 Cornhole for a Cause Merch!
Couldn't make it to our Cornhole for a Cause Tournament? Jealous of your friends and community members swag? Well get on their level!
Gear up in style and support a fantastic cause as you dominate future tournaments with our selection of trendy tank tops, cozy sweatshirts, and classic t-shirts, available in a kaleidoscope of colors!
Rock Your Look:
Whether you're a seasoned cornhole pro or just a casual player, our merch lets you showcase your love for the game like never before! Choose your weapon of choice—tank tops for those summer vibes, sweatshirts for chilly nights, or t-shirts for classic comfort.
Your Toss, Their Gain:
Score big on and off the cornhole board! By snagging our merch, you're making an air mail for charity. A portion of every sale goes straight to In Flight, Inc., so you can feel great about looking great!
How to Snag Yours:
It's as easy as a smooth toss! Head over to our Bonefire Store by clicking on the shirts above or here.