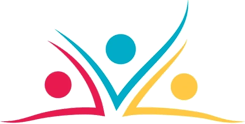 Contact In Flight, Inc.
for Additional Information
Contact us with questions or to learn more about our programs and services, ways to get involved, and In Flight Careers. Our team is happy to answer any questions and will respond as soon as possible. To see a full list of available positions, check us out and apply on Indeed.
If you are interested in supporting In Flight through one of our signature events as a sponsor, vendor, or participant, please contact In Flight's Development Director directly at 845-835-6294 x 190.
When you contact In Flight, email and any files transmitted with it are confidential and intended solely for the use of the individual or entity to whom they are addressed. Please note that any views or opinions presented in the email are solely those of the author and do not necessarily represent those of the company. Recipients should check any email and any attachments for the presence of viruses. In Flight Inc., accepts no liability for any damage caused by any virus transmitted by email.
Please Fill Out the Form Below
At In Flight, Inc., we empower people with intellectual and developmental disabilities to reach for their hopes and dreams and support a meaningful quality of life.
Our vision is a world where everyone can strive for a meaningful quality of life in a supportive and fulfilling environment.