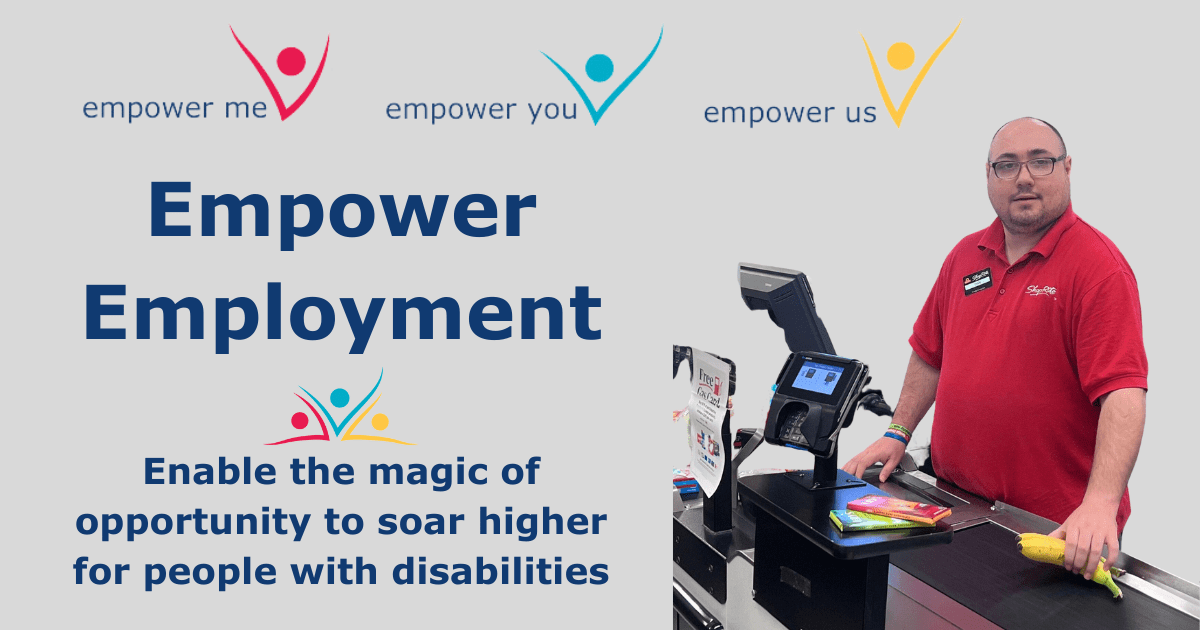 Empower Employment Access And Equity For People With Disabilities
National Disability Employment Awareness Month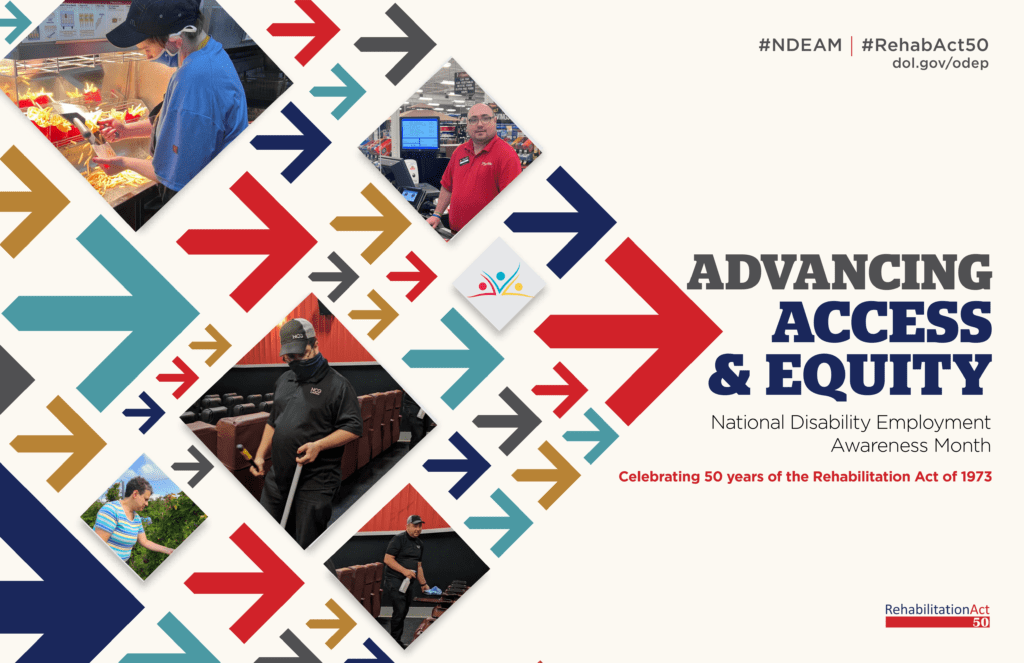 October marks not only National Disability Employment Awareness Month (NDEAM) but the 50th anniversary of the passage of the Rehabilitation Act of 1973. The Rehabilitation Act laid the foundation of which our current ADA law now stands. These laws continue to be vital tools used to advance access and equity for workers and is the reason behind this year's theme NDEAM is focusing – something that In Flight, Inc. has focused and created innovative initiatives towards for years.  
At In Flight, Inc., we empower individuals with intellectual and developmental disabilities to reach for their hopes and dreams and support a meaningful quality of life. We believe that everyone deserves an opportunity to live a meaningful life, filled with purpose and independence. As an innovator of developmental achievement, In Flight is consistently assessing the need for support to obtain independence. As part of this assessment, we have noted three main barriers for people with I/DD obtaining and maintaining employment – transportation, behavioral issues, and lack of employable skills.
Behind the Barriers 
The additional cost of having a disability averages an additional $17,690 more per year. However, statistics show currently only 1 in 3 eligible adults with I/DD are employed. Thus, leading to an unemployment rate of 1.2 million people for those with a disability. While many with disabilities are desiring employment or currently hold employment, the average salary people with disabilities holds is only $36,400, causing 28% of the population to live in poverty. Additionally, out of 1,000 individuals who participate in a Supportive Employment services annually, 800 of them will lose their jobs. This is due to the significant barriers of employment that are limiting their potential. These barriers include transportation challenges, behavioral issues, and a lack of employable skills.  
There is a need for social management training, behavioral rehearsal, self-reinforcement, problem-solving training, and assertiveness training to improve employment retention rates among the I/DD population. This is why In Flight created a program specifically to bridge these gaps. 
In Flights Innovation 
In Flight created In Flight's Success Academy for Independent Living (I-SAIL) to provide an added support layer to the skills learned in residential, pre-vocational, and supported employment programs with an additional focus on job retention. This unique program addresses the barriers to living independently and financial sustainability, promoting additional steps toward independence. However, there are barriers we cannot move passed without our community's help.  
Empower Employment  
In Flight acknowledges these barriers to empower employment and is addressing them by providing essential resources to our program participants. However, we need the community's support to further our vision and make it a reality. Our ambitious goal is to raise $100,000, which will be dedicated to advancing our program participants potential, lead a purposeful life, and be as independent as possible:  
1. Driving Simulators for the I-SAIL: Your donations will enable us to install cutting-edge driving simulators, allowing us to assess the ability of our participants to drive safely. With customized driving lessons in a safe environment, we can help them gain a crucial life skill—increasing their independence and opening new opportunities. 
2. Technology for Learning and Independence: In today's digital world, online skills are vital for personal independence and employability. Your support will provide laptops and smartboards to our programs, helping our participants learn essential skills such as online banking, transportation scheduling, and software proficiency. These skills are essential for their journey toward independence and employment.
3. Hands-On Vocational Training: We believe in hands-on learning experiences. With your generous donations, we plan to introduce vocational training opportunities through an ice cream truck or a hot dog wagon. These ventures will not only teach practical skills but also instill confidence and a sense of purpose in our participants, setting them on a path to sustainable employment.
These additions to our program will broaden access to competitive employment opportunities for people with I/DD. It will enable those who live in our rural coverage areas to plan how to get to their jobs whether through their new skill of driving because of the aid of the driving simulator or availability of laptops to order a taxi or review the bus schedule.
Make a Difference 
We are thrilled to share that we have already raised $24,000 towards our $100,000 goal to empower employment. However, we need your continued support to reach the finish line and make a lasting impact. 
Your tax-deductible donation can make a real difference in breaking down the barriers that individuals with disabilities face daily. No contribution is too small, and every dollar brings us closer to our goal. Your generosity has already made a significant impact, and with your continued support, we can empower more individuals to chase their dreams. 
Pay by Check
Mail to:
In Flight, Inc
PO Box 326
Red Hook, NY 12571