Congrats Qua'Asia Simmons – July's DSP of the Month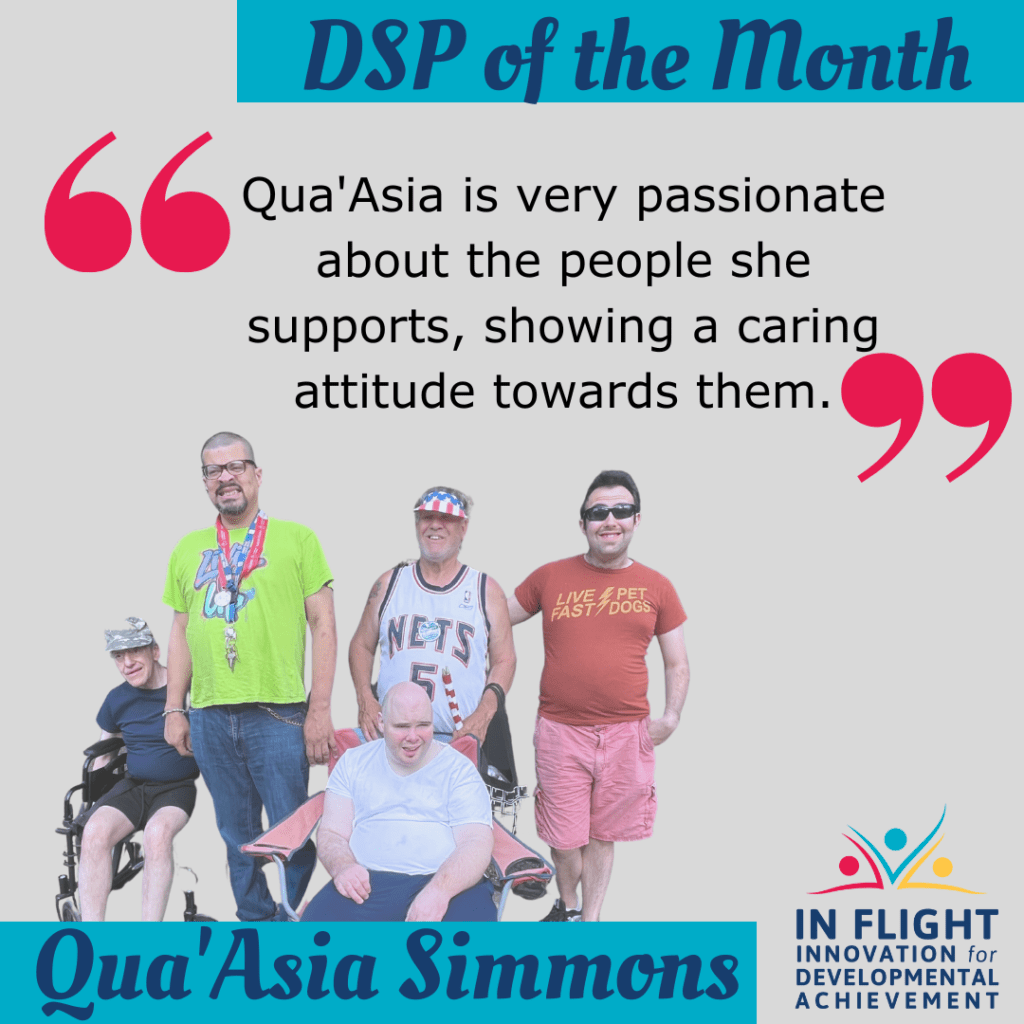 Congratulations to In Flight, Inc's July Direct Support Professional of the Month – Qua'Asia Simmons!
Qua'Asia Simmons is very passionate about the people she supports, showing a caring attitude towards them. We greatly appreciate her support for our folks at the Livingston Residential Program. She is constantly seeking to improve her knowledge. Her attitude is always positive, and she always goes above and beyond to assist when necessary. She does her job well, is a great cook, and provides excellent care to the people we support. Additionally, Asia works well as a team and gets along well with her co-workers. Having her as part of our team here at Livingston means a lot to us.
Thank you Qua'Asia Simmons for all that you do!
Share your appreciation for Qua'Asia Simmons hard work and her fellow Direct Support Professionals by donating today in support of our efforts of making September's DSP Appreciation Week one to remember!
Your gift supports the efforts of our DSP's to empower people with intellectual and developmental disabilities to reach for their hopes and dreams and support a meaningful quality of life. Your contribution will be listed in In Flight's monthly newsletter to honor all or a specific DSP.