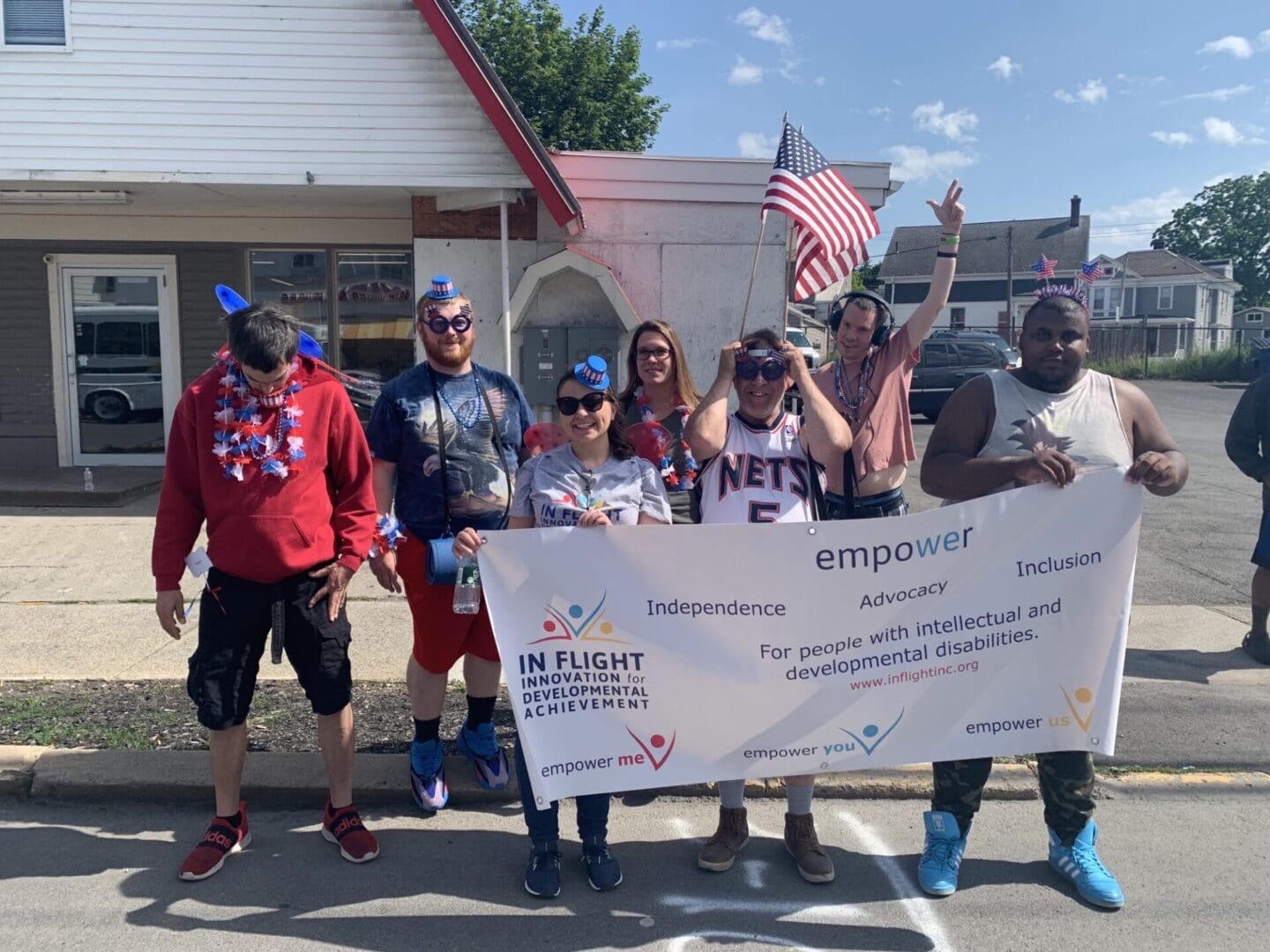 Get in the Know! Read the Latest In Flight News
Think Differently Field Day
Last Thursday, In Flight, Inc. participated in Dutchess County's Think Differently Field Day. Our Red Hook ISAIL, Catskill ISAIL, and our Theater program, enjoyed the various outdoor activities. From engaging games like ring toss, to interactions with donkeys and horses, the day was filled with unforgettable moments and boundless fun.
Thank you to the organizers and volunteers for orchestrating such a memorable event.
SRO Theater Program – Spring Showcase
The SRO Plus Theater Program recently held a spectacular showcase, providing a platform for its talented participants to shine and display their newfound skills. Over the past few weeks, these dedicated individuals have learned and honed various theater techniques, including dancing, singing, stage directions, prop handling, and more. The showcase was a testament to their hard work, determination, and passion for the performing arts.
Keep on the lookout for sign-ups to participate in their first full production in the Fall!
Hudson Flag Day Parade
We had a blast attending this years Hudson Flag Day Parade! A special thank you to our Riozzi Residential Program, Delbert from our Supportive Apartments, and Dustin from our Falls Residential Program for participating and bringing the fun!
The parade was a true spectacle, with colorful floats, marching bands, and waving flags creating an atmosphere of joy and patriotism. As our enthusiastic participants made their way along the parade route, they were greeted with cheers and applause from the gathered crowd which included our Livingston Program and staff members.
Our Visit to Cultivating Dreams
Our ISAIL participants visited Community Based Services' Cultivating Dreams Program in Hopewell Junction. They enjoyed planting and learning about the various techniques for maximizing greenhouse utilization. Participants also took some lettuce home.
They painted and contributed to the mural on the wall of one of the barns using their painting skills. Additionally, a few of them chose to feed and hold the chickens. Everyone involved had a fantastic experience.
Get the Latest In Flight News Directly to your Email!