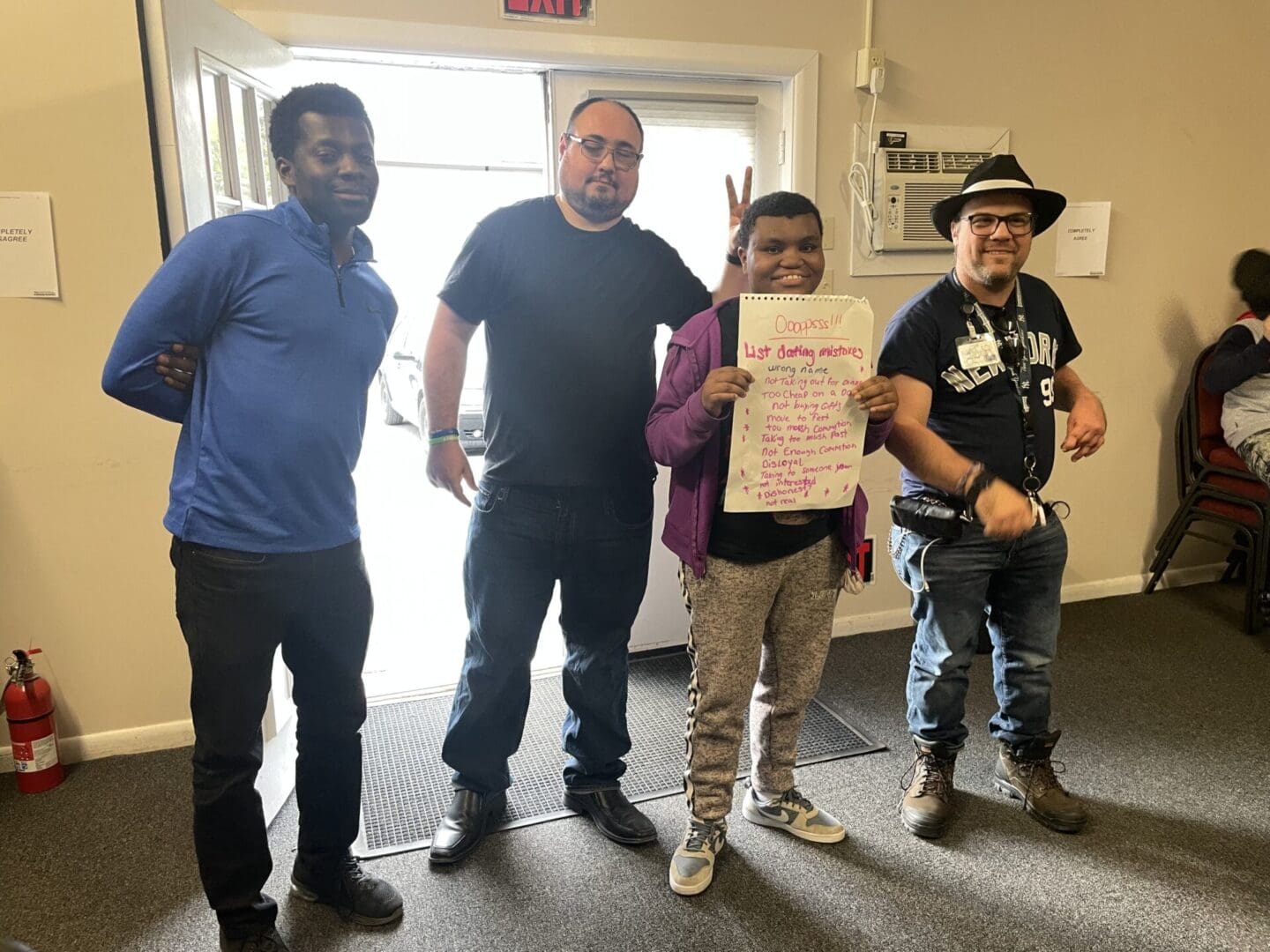 Innate Human Desire of Relationships Include People With Disabilities
In Flight's Sexuality and Relationship Skill Building Course
Why is this course important:
Firstly, the people we support have the same rights as every other adult. However, sexuality can be a little more complicated but for many people we support it is an opportunity for them as well. Our goal as service providers is to teach people with disabilities the skills to be as successful in their endeavors as possible. This means education and providing the opportunity to learn and ask questions about relationships and sexuality.
What is a typical class like:
Our clinical department hosts the class with assistance from our Direct Support Professionals (DSPs), who have obtained certification as Registered Behavioral Technicians (RBTs) through our clinical department, as well as other residential/program support staff. We typically have classes for five to twelve people at a time. The last class focused on identifying strengths the person feels they offer in a relationship and things they are looking for. We were also looking to identify universal goals like finding a loyal partner to share a life with. During the next class, we will focus on the dos and don'ts of relationships and goes into what acceptable and unacceptable dating behavior encompasses.
Why should the public care:
Most of the population, including people with disabilities, feel an innate human desire to be loved! People with disabilities are looking to find love and live as independently as possible just as anyone else. This course is a way to build friendships and teach the skills needed for them to be as successful as possible. This means learning how to be a good partner and learning how to ensure they find a partner that treats them with respect. Ensuring everyone can identify a healthy relationship, whether it be friendship or romantic, is the key goal of our sexuality and relationship course.
Learn what our Sexuality and Relationship course is learning this month!