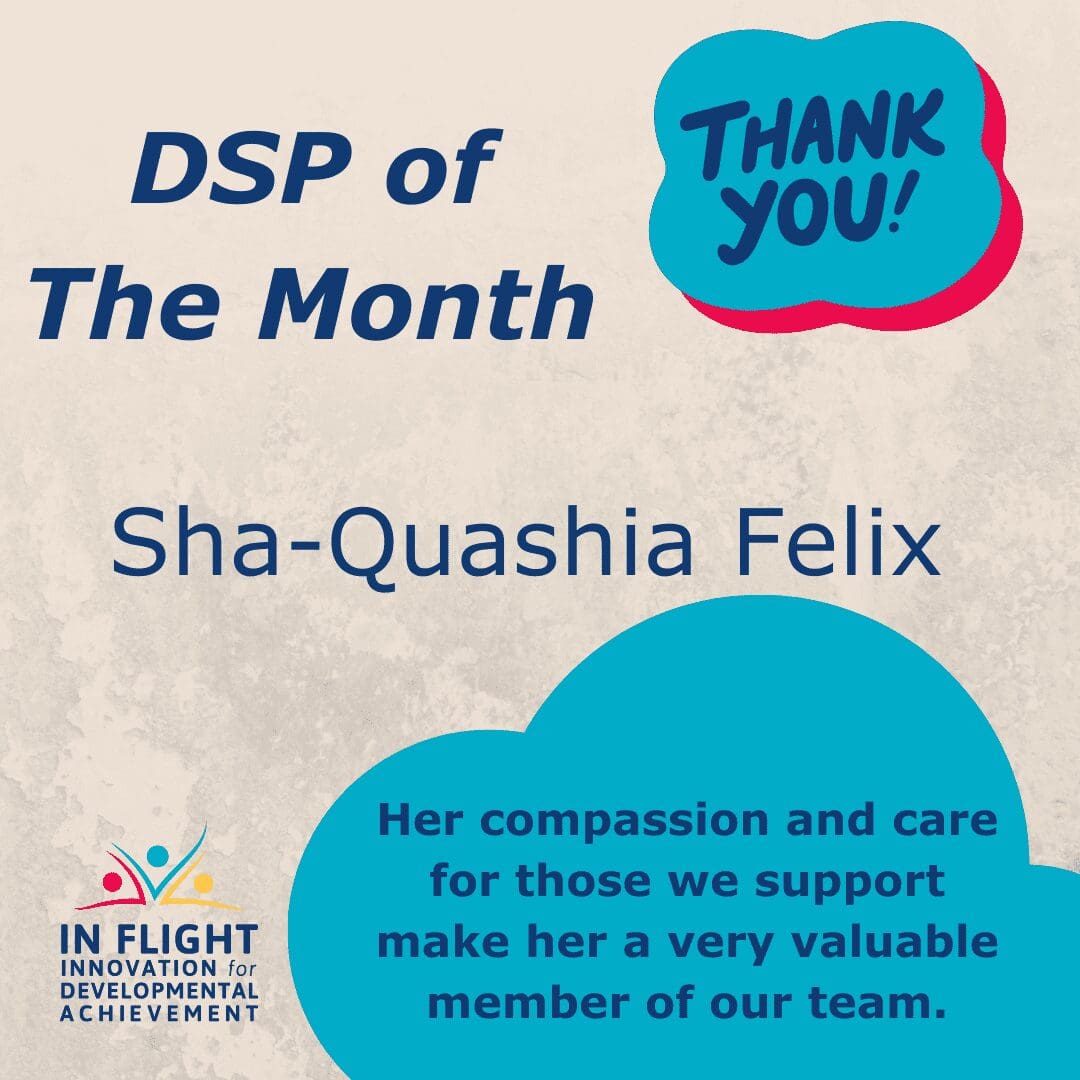 Sha-Quashia Felix: DSP of the Month
Congratulations to our Direct Support Professional of the Month for May: Sha-Quashia Felix!
"It is my pleasure to nominate Sha-Quashia Felix from the Livingston IRA Residential Program," Ronald Vertilus, our Livingston Residential Program Manager and her supervisor said. "She has been employed as a DSP at Livingston for quite some time now. Sha-Quashia is dedicated to providing the most effective care for each individual we support. Also, her compassion and care for those we support make her a very valuable member of our team. She is very skilled at what she does and understands her job well. In addition to picking up extra shifts, she helps with grocery shopping when necessary. Despite her busy life outside of work, she always steps up to assist when needed. Additionally, she enjoys bringing our guys out into the community, and they enjoy having her around."
Thank you Shaq for going above and beyond to empower those we support and for all that you do!
Direct Support Professionals, the unsung heroes who make an immense difference in the lives of the individuals we serve, actively go beyond daily routines. They form connections, offer support, nurture growth, assisting with personal care, providing companionship, and offering encouragement. Furthermore, DSPs play a pivotal role in fostering a sense of belonging and empowerment.
Support their dedication all year by donating today to help In Flight, Inc. appreciate their efforts!